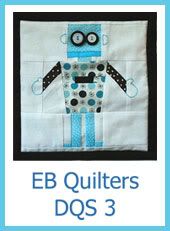 Last year I made
this quilt
for
Xena's
son Jaedyn, and the year before that I made
this quilt
for
Ingrid's
son William. This year my swapee was
Leah
who requested white, red, aqua, loves spots and wanted a quilt with strong visual design that could be used as a wall hanging with no lace. And no fussy old fashioned florals.
I have a fairly limited Aqua stash, but some of my Flea Market Fancy matched beautifully with my Amy Butler Lotus reds, and I had large piece of red spot that that also matched the red tones and would show up my quilting on the back. I went with a Chinese coins pattern to show off the fabrics, and have quilted across and around the strips for effect.
Sorry it arrived late Leah, I sent it express but should of allowed a few extra days to get from WA to ACT.